Journaling Through Anger: Part 1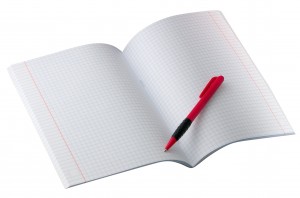 People talk a lot these days about the benefits of journaling. They say that journaling can be highly effective for helping people process their emotions. Seems easy enough, right? Well, simply writing your feelings down on paper can be effective, but to get the most out of the journaling experience, consider experimenting with different methods. In this blog post, we will focus on one particular journaling method, called Morning Pages.
Morning Pages
Julia Cameron, author of The Artist's Way and many other fabulous books, offers a powerful way to express your feelings through what she named "Morning Pages." The way it works is simple. In the morning, when you wake up, the very first thing you do is sit down at your desk with pen and paper in hand, and you write. NON STOP. Until you've completed four pages.
What?!?! Four pages?!? Why so many? The reason is this: during the first couple of pages or so, you're practically vomiting all the garbage in your mind onto paper (yes, vomiting!). All the negative thoughts and emotions, misunderstandings, irrational beliefs, complaints, and hurts you carry around with you…they're usually the first to come up and out on paper. So let it rip!
The trick is to KEEP GOING—by letting it all out, you give yourself the space to get beyond the negativity, and toward the truth.
But don't stop yet! Once you've expressed that part of yourself, you can finally get to the heart of the matter and find out what it is you really want and need. As you keep writing, you may start to feel a shift in your energy. Perhaps you feel a sense of relief, a greater connection to love and joy, or maybe even an insight about yourself and your life. Whatever it may be, the important thing to note is that you keep writing until the negative charge has dissipated. When you experience yourself residing in either a neutral or a positive place, then you know that you're done journaling.
Congratulate yourself!
anger anger management anger management skills complaints connection with your emotions emotions feelings hurt hurtful feelings irrational beliefs journaling journaling experience julia cameron misunderstanding morning pages negative thoughts the artist's way writing writing down your feelings