Paul Gutrecht, LMFT, CAMS-I
Licensed Marriage and Family Therapist, Certified Anger Management Counselor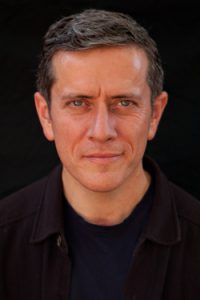 Paul Gutrecht, LMFT, CAMS-I
Licensed Marriage and Family Therapist, Certified Anger Management Counselor
Paul Gutrecht is a Certified Anger Management Specialist as well as a Licensed Marriage and Family Therapist treating adults, adolescents, couples and families. For clients, he facilitates weekly anger management groups and works one-on-one as an executive anger management coach. In addition, Paul has a private therapy practice in Santa Monica and runs groups at three substance abuse treatment centers on Anger Management, Communication Skills, Family Dynamics and Self-Care.
Paul received his Masters in Clinical Psychology from Antioch University, Los Angeles and trained at The Maple Counseling Center in Beverly Hills and Family Service of Santa Monica. Paul was also part of a four-person team that opened Conscious Recovery—the IOP for The CLARE Foundation in Santa Monica, where he went on to act as Intake Coordinator while working there with clients individually and in groups. In addition to treating depression, anxiety, addiction, and childhood trauma, Paul has also developed a focus on couples in conflict, as well as on co-parenting for those who have separated or divorced but are committed to providing the best experience possible for their children.
Paul's past experience in the entertainment industry has helped him to make a difference for professionals looking for a shared perspective as well as discreet, highly confidential care.
Paul Gutrecht joined the Anger Management 818 team in 2016. His participation as a member of the National Anger Management Association (NAMA) and the California Association of Marriage and Family Therapists (CAMFT) allows him to stay current with the latest clinical research and findings.