Sharon Wakio, BA, CAMC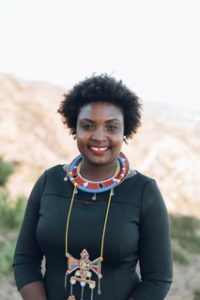 Sharon Wakio

Sharon Wakio hails from East Africa – was born and raised in Nairobi, Kenya. At the age of 19, she moved to the United States for higher education, leaving her family, her home and friends to come and venture abroad. Sharon is Tri lingual and fluently speaks English, Swahili and her mother tongue Kikuyu (a dialect spoken by the Kikuyu tribe from central Kenya.) She was accepted into Boise State University in Boise, Idaho – fall of 2006, where she received her BA in Psychology with a minor in Communications.
After her graduation, Sharon worked at a Psychosocial Rehab agency in the city of Idaho Falls, ID where she was certified by USPRA as a Children Psychiatric Rehabilitation Specialist. She worked there for almost 2 years and decided to pursue her Masters – which brought her to California in 2013.
Miss Wakio is currently in her final year of graduate school at Pepperdine University, Pursuing an MA in Clinical Psychology and is hoping to continue on to a PsyD in the fall of 2017. Her goal is to teach, start a private practice and is open to the possibility to returning back to Kenya help educate, expand and develop Mental health practices and reduce the stigma that comes with it. Sharon's work experience as an Undergraduate at Boise state as a Program assistant for International Students, sparked an interest in cultures and people with different backgrounds and value systems. She is hoping to incorporate aspects of Diversity and Culture to her research/education and career.
Sharon recently joined the Anger Management 818 team in October 2016 as a program coordinator. She is looking forward to grow and learn more through various Anger Management team meetings as well as a certification training to be an Anger Management counselor in December.