Rachel Thomasian, MFT Psychotherapist, Marriage and Family Therapist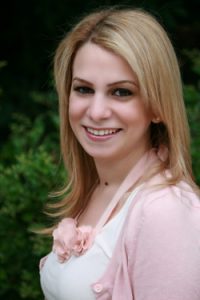 Rachel Thomasian, MFT
Psychotherapist, Marriage and Family Therapist
Rachel Thomasian has always had a passion for helping those at need, as well as the community at large. This passion has driven her to become a psychotherapist who serves children, adults, couples and families seeking help to live a more satisfying life. The path she has taken has provided her with invaluable research, training and experience that have enhanced her ability to help others. Her natural empathy and talent to build meaningful relationships have helped facilitate the course of therapy with her clients.
In 2006, Rachel graduated from the University of California, Los Angeles with a Bachelor of Arts in Psychology. While receiving a rigorous education, she was involved in various community and cultural organizations at UCLA. Additionally, she worked extensively as part of a cognitive psychology research team for several years.
In 2009, she graduated from Pepperdine University in Malibu, California with a Master of Arts in Clinical Psychology; emphasis in Marriage and Family Therapy. At Pepperdine, Rachel worked for the Boone Center for the Family as a Relationship Educator. Her work entailed researching information about healthy relationships and presenting to undergraduate students via workshops, classroom lectures and social events.
Rachel began her first internship at Valley Trauma Counseling Center (VTCC). She is trained in working with trauma, domestic violence, sexual assault and child abuse. As part of the Family Preservation program at VTCC, she has gained extensive knowledge and experience in working with families, couples and children involved with the Department of Children and Family Services. As part of VTCC's Sexual Assault program, she was an advocate, accompanying survivors of child abuse and sexual assault to their initial medical exams and interviews; additionally, she was a therapist, providing continuous treatment to trauma victims.
While working at Armenian Relief Society's Child, Youth and Family Guidance Center, Rachel was able to provide psychotherapeutic services to people in her community that would otherwise not have access to therapy elsewhere. Her work there was primarily with monolingual Armenian clients typically struggling with acculturation issues, as well as many mood disorders and family dynamic problems. In addition, she co-facilitates behavior skills for children in public elementary schools through Coalition for Armenian Students in Public Schools (CASPS).
Rachel helps her clients discover and build their strengths to overcome the obstacles standing in the way of their fulfillment. She finds great joy in the relationships she builds with her clients and in accompanying them on their journey of growth.