Loretta Menzies, MAFP, CAMC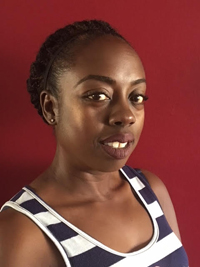 Loretta Menzies, MAFP, CAMC
Loretta Menzies was born in Belize City, Belize and moved to Los Angeles, California at a very young age. It was her mother's belief, that coming to the United States could give her much more opportunities than she could receive in her homeland.
Ms. Menzies has received a BS in Criminal Justice and a MA in Forensic Psychology. She is passionate about mental health and how it relates to the criminal justice system.
Ms. Menzies is currently pursuing an EdD (doctor of education) in Counseling Psychology. Upon graduation, it is Loretta's mission to work with adolescents who have experienced traumatic events throughout their lives.
Ms. Menzies recently became certified to facilitate anger managment. With this certificate, life experiences, her education, and her pursuit to be of assistance to others, she hopes to provide a new peace and a different way of thinking to all her clients.
Favorite Quote:
"Work for a cause, not for applause. Live life to express not to impress. Don't strive to make your presence noticed, just make your absence felt."